Making an impact in the Maritimes.
Established in 2016, our Halifax team is a growing group that prioritizes reliability without compromising innovation. We first applied this to the base building mechanical design of the building where we would eventually establish our local office: Purdy's Wharf. This penchant for innovation has not diminished over the past six years, with one of our most recent projects including the largest geothermal system in Canadian healthcare.
Our Halifax team really does tackle it all – from commercial and residential, to transportation, government and recreational facilities, with a dash of heritage renewal thrown in to make things interesting. Servicing the whole of the east coast, we stay true to Smith + Andersen's core values, while providing a local lens that takes design decisions to a whole new level of sustainability. The team here is close knit, committed to the community, and confident in our design approaches.
FROM COOL PROJECTS TO COOL FUN
Our team includes a number of local Revit and BIM specialists, who worked on the NHL-sized ice rink at the Avenir Centre in Moncton. Puns about being cool aside, we like to have fun too, with annual end of summer bashes and other social events, as well as putting our construction know-how to even MORE good use through volunteering for Habit for Humanity.
Image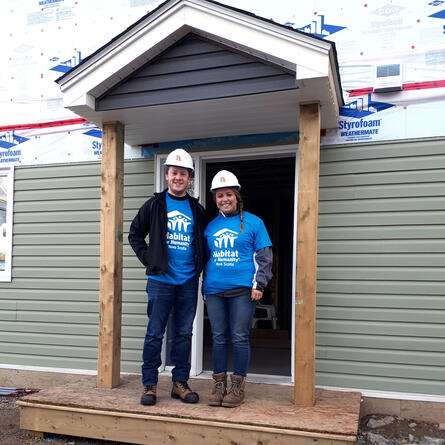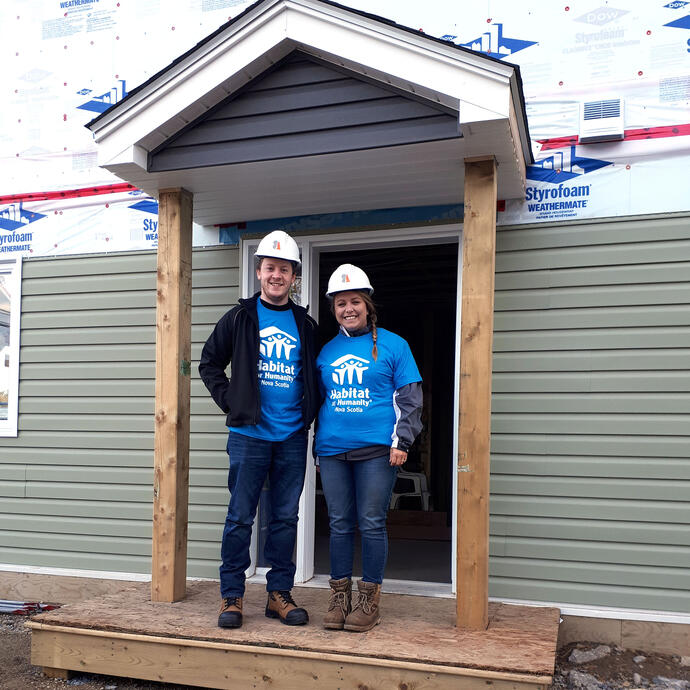 CLIENT COLLABORATION
It's important to truly understand client needs. Our mechanical and electrical teams worked closely with the Mi'kmaw Native Friendship Centre when designing systems for Diamond Bailey House, a planned shelter in the south end of Halifax.
THE LARGEST GEOTHERMAL SYSTEM IN CANADIAN HEALTHCARE
How does a new hospital, designed to provide enhanced healthcare services over many decades, positively affect the surrounding environment? By combining our extensive national healthcare experience and local knowledge to recommend a cost-effective energy solution – geothermal – that suited the needs of a 600,000 square foot DBFM project.
LEARN MORE about geothermal Corner Brook Acute Care Hospital
FUTURE-FORWARD DESIGN
While Footprint energy modellers confirmed that oil-fired heating was the most economical approach for the $19 million East Hants Aquatic Centre, our mechanical team created a design with the flexibility to switch to full electric heat in the future as needed.
Image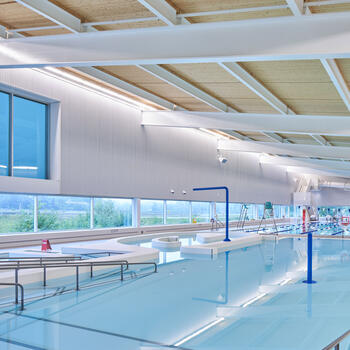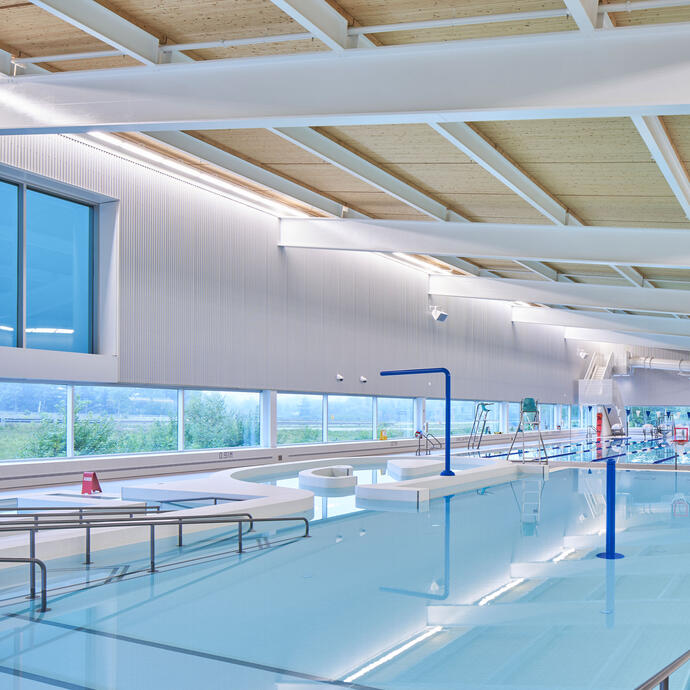 DEEP WATER COOLING
Smith + Andersen was actually the mechanical and electrical designer for the Purdy's Wharf office complex – where our ocean-front office happens to be located. The office complex relies on cool seawater for air conditioning for most of the year, which is pumped through heat exchangers from the depths of the harbour.