The Illuminating Engineering Society celebrates creativity, originality, and professionalism with an annual presentation of Illumination Awards.
This year, the Smith + Andersen Toronto Lighting Team received the Section Award for Outdoor Lighting Design for their impressive work on the Mississauga Celebration Square.
What was once a lackluster space in downtown Mississauga, is now a gathering place for friends and family. The site features a stage, amphitheater, and large interactive water fountain that is converted into a skating rink during the winter months. Celebration Square has become the heart of the community, hosting weekly events and festivals in addition to the open public amenities.
Regarding lighting, Smith + Andersen ensured the communal area was comfortable and safe for guests as well as energy efficient and visually appealing. To achieve this, inefficient HID lights were removed and replaced with intelligent and controllable LEDs. The team strategically rejuvenated lighting fixtures to enhance existing buildings and architectural elements, with the primary goal of engaging the audience in the venue features. A notable example is the glowing 302-foot clock tower- a colourful focal point of the city. Additionally, Smith +Andersen ensured that the flashing, spinning, and fading effects of alternating coloured lights were both entertaining to viewers and guaranteed visual comfort through anti-glare lenses, covers, and louvres. An important addition was the client's ability to manage the lighting system throughout the entire space. Smith + Andersen experts fully integrated and centralized lighting controls to be readily available through touch screen head-end controls, specialized software, and web-capable back-end controllers. The ever-changing needs of the city were overcome by a lighting system design that accommodates a growing list of needs and a wide variety of programming to ensure sustainability for years to come.
Image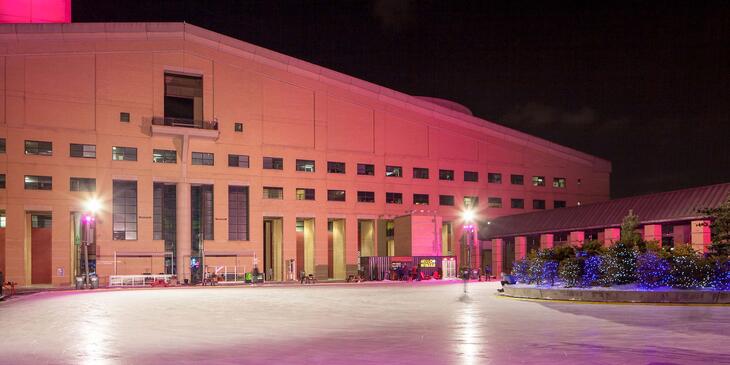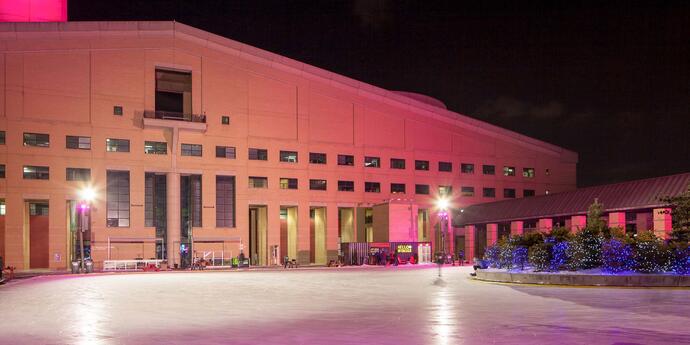 Congratulations to all those involved in the development! We are proud to say that the new illumination system is a refreshing advancement, bringing light and color to the city of Mississauga.