Each year, the Illuminating Engineering Society (IES) hosts an annual Illumination Awards program in an effort to recognize professionalism, ingenuity, and originality in lighting design.
This year, Smith + Andersen's Vancouver lighting team received the Lighting Redesign Award from the IES BC Chapter for the Metrotown Mall parkade lighting upgrade project. This same highly-efficient and sustainable project also received a BC Hydro Power Smart Lighting Redesign Award.
The Metropolis at Metrotown Mall is one of North America's largest malls, and includes nearly 1.5 million square feet of parkade space. The parkade lighting upgrade project involved the replacement of 2,700 inefficient high pressure sodium luminaires with LED fixtures, leading to average monthly energy savings of 44% (3.2 GWh/yr), with an estimated payback of six years.
Image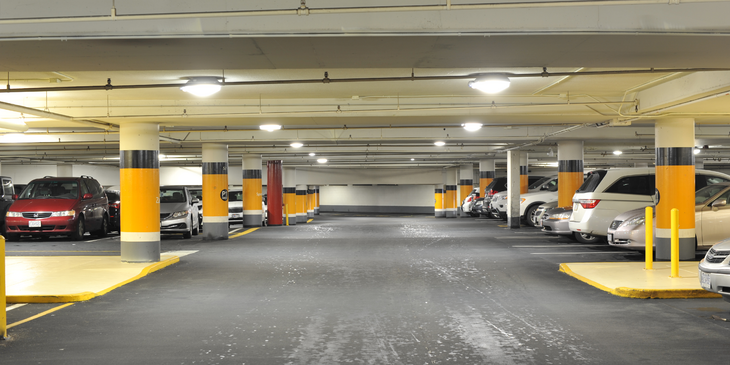 The existing luminaire locations and controls wiring were maintained to allow the busy parkade to remain open during renovations, and the old 150W HPS fixtures were replaced one-to-one with new 85W LEDs. Improving public safety was another key consideration for the design team. Each luminaire includes occupancy sensors, on-board fault diagnostics, and a wireless transceiver module. These modules transmit and receive information between 8 to 12 neighbouring luminaires, creating a high-density wireless mesh of data and feedback. This communication system between lights means that if one of the fixtures fails the area will remain illuminated, as the surrounding fixtures retain several points of contact. Each luminaire is also vandal resistant, has a 4.1% up-light component, and a BUG rating of B3-U3-G1 to illuminate the ceiling and control glare. What was once a poorly-lit parkade has been transformed into a pleasant and safe space. Road signs, safety markers, and pedestrians are now highly visible to drivers, and dark corners have been eliminated, giving peace of mind to mall patrons.
Congratulations to the Vancouver lighting design team for this significant award! This ambitious lighting redesign will benefit public safety and provide energy savings for many years to come.