Exponential growth.
Just like the region itself, our Kelowna office is booming. We have a talented group of engineers and designers who love what they do, are passionate about construction in the region, and are fully committed to their work and their clients. And yes, they also truly enjoy each other's company. Lunchtime picnics, after work drinks, a tug-of-war contest or two – we have a true team in the Okanagan. Everyone brings unique strengths to the table, contributing to an environment that values open and honest communication where you can really express yourself.
The office is also located right off of Lake Okanagan. So, beach volleyball competitions are real.
Our local team is eighteen-strong (and growing), with an office principal whose years of experience are called upon by offices across the country. In the last five years alone, the team has built an impressive local portfolio of high-end retail, office and residential towers, and wineries and resorts.
And we really get the sense that they're just getting started...
Image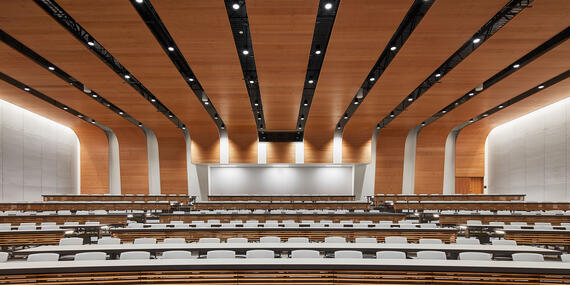 THE BEST AND THE BRIGHTEST
Our Kelowna team provided electrical engineering services to this LEED Gold certified facility which provides a new innovative student centre for the University of British Columbia Okanagan. By utilizing daylight harvesting and occupancy sensors, all lighting systems at UBC-O have been designed to maximize energy-efficiency.
Image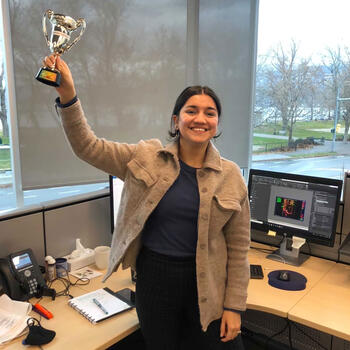 PUTTING THE "FRIEND" IN "FRIENDLY COMPETITION"...
S+A Kelowna just has one of those teams. They've worked hard, they've played harder, and they've built some strong bonds as an office!
We're telling you...if you were working here, you'd be having fun right now.
"The role of a Principal is to help staff—we are here for them. Period. I just want to make each day a good day for my team. They're great at their job, and I'm here for them."
VOILÀ! MOVALA
Multi-unit residential is booming in Kelowna! We're currently working on several multi-unit residential projects in Kelowna, including Movala – a Stober Group development that will transform an existing campground property on Lakeshore Road into mixed-use residential.
DOWN BY THE SHORE...
As the main mechanical consultants on The Shore, the team carefully designed this mixed-use development that features 90 residential units, ground floor retail amenities, and office space on the second level. The building accommodates retail and commercial tenant spaces through water source heat pumps with electric reheat coils, which provide conditioning to these areas.
ENVIRONMENTALLY-CONSCIOUS SOLUTIONS
Exposed timber buildings can really make a statement. But the building systems around this material must be carefully selected to make the most of this structurally resilient, sustainable, and cost-effective alternative to more traditional materials.
SEE MORE of our heavy and mass timber experience in our brochure
SAY WATT?
The demand for EV charging, especially in Kelowna, has sparked new and exciting opportunities for the team.