As of June 2020, Smith + Andersen is pleased to welcome Dugan Doherty, Ian Grannary, and Brad Tilson as new Principals of the firm.
Over their many years of committed service, Dugan, Ian, and Brad have consistently embodied our company values—acting as ambassadors for Smith + Andersen while also earning the respect of their peers. Professional, team players, client-focussed, and dedicated to engineering excellence, they have demonstrated a long-term commitment to the growth of the firm, and we are excited to welcome them as Principals of Smith + Andersen.
Below is a bit more information about Dugan, Ian, and Brad—their locations, tenure, and a quick description about the value they provide to our clients.
Image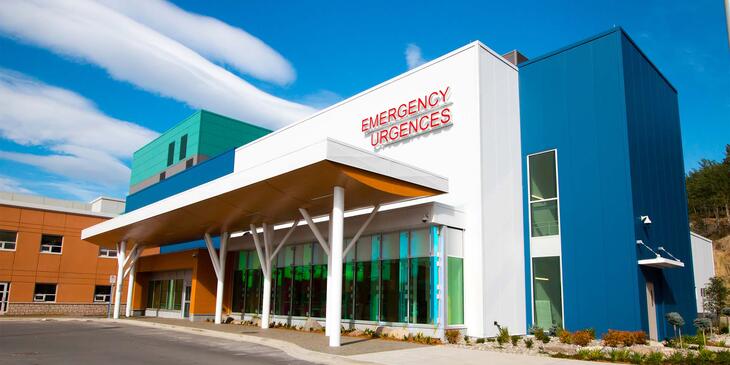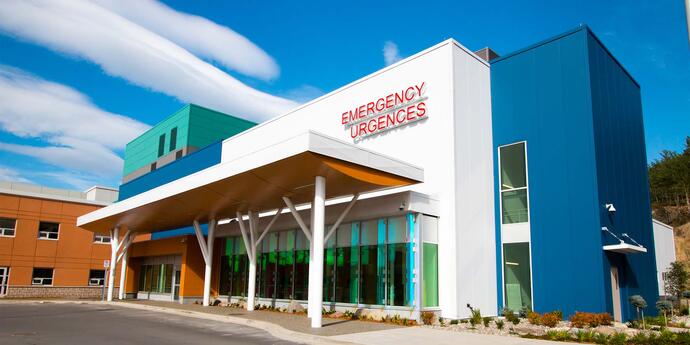 Dugan Doherty
B.Eng. (Hons), P.Eng.
Vancouver
Dugan is a national and international award-winning electrical engineer and lighting designer. From large Public Private Partnership (P3) projects, to multi-million dollar international transit developments and event centres, countless projects have benefited from Dugan's expertise over his 20 year career. With tertiary education in illumination engineering, and a portfolio of experience that balances aesthetic and technical lighting solutions, Dugan has a well-rounded approach that provides clients with both inspiration and assurance.
Dugan joined Smith + Andersen after moving to Canada in 2013, and has since significantly contributed to the growth of our brand and presence in British Columbia and across Canada. A respected electrical engineer and trusted project manager, Dugan's expertise has led to the success of projects such as Whitehorse General Hospital expansion, Whistle Bend Continuing Care in Whitehorse, the near-total renovation of Park Royal Mall, and several commercial office towers and residential developments in and around Vancouver. Dugan's commitment to constructability, innovation, and professionalism has aided public and private sector clients alike, while he has remained focussed on training and guiding a new generation of engineers and project managers.
We're proud to welcome Dugan to the Smith + Andersen partnership. Working with David Hultman, as well as Chris Liu and Brent Frayne, Dugan will continue to strengthen Smith + Andersen's presence in the BC market.
Ian Grannary
B.sc., P.Eng., LEED AP BD+C
Kelowna
Ian Grannary has re-established and elevated the Smith + Andersen brand in the BC interior. Ian first joined our firm in 2011 and began leading our Kelowna operations in 2017, balancing his natural, down-to-earth leadership style with his national track record for excellence.
Born and raised in the Okanagan, Ian truly understands the local market and has built an exceptional team. Throughout his 13 year career, he has provided local and national clients with engineering expertise that is reliably exceptional, building relationships with loyal clients who repeatedly look to Ian for guidance. His leadership has benefitted countless projects—including Landmark VI office building in Kelowna, Tsawwassen Mills Shopping Centre in BC, and HSBC Place redevelopment in Edmonton—and has earned the trust of not only large commercial and residential developers but also public institutions. Ian's calm and reliable communications are frequently sought after to consult on developments across the country. His ability to clearly and efficiently communicate complex electrical systems yields highly-effective collaboration on every project with which he is involved, not to mention mentorship that is welcomed by junior staff.
Ian is a true team player with an unwavering commitment to quality, and we are proud to welcome him to the partnership. In his role as Principal, he will continue to strengthen Smith + Andersen's presence in, and service of, the Kelowna market, additionally supporting our Vancouver team as part of our broader British Columbia operations.
Brad Tilson
B.Eng., P.Eng., LEED AP
London
Owing to more than 15 years in the industry, Brad's natural confidence makes him a valued leader not only within the firm but also in his community.
Reliably true to both the company's core values and his own personal code of conduct, Brad invests an enormous amount of personal and professional time in his team and his projects. After graduating from Western University, Brad built up significant local experience as part of our London office, leading everything from net zero multi-unit residential and commercial, to post-secondary and healthcare projects. His exceptional communication capabilities are rivaled only by his electrical engineering expertise, which has contributed to the success of such local developments as Fanshawe College School of Culinary Arts and Information Technology, University of Windsor School of Creative Arts, and the first net-zero multi-residential building in London, Helio.
Brad's ongoing mentorship and continued commitment to engineering excellence are just some of the reasons why we are proud to welcome him to the partnership. In his role as Principal, Brad will continue to grow Smith + Andersen's brand in the London market, working alongside Stephen McDermid to service clients in southwest Ontario and across the country.
Please join us in congratulating our new Principals, and celebrating their dedication to the continued growth of Smith + Andersen.