As of June 2018, Smith + Andersen is pleased to welcome Bram Atlin, James Back, and Tony Spina as new Principals of the firm.
Over their many years of committed service at Smith + Andersen, these three individuals have consistently embodied our company values – acting as ambassadors for the Smith + Andersen brand while also earning the respect of their peers. Professional, team players, client-focussed, and dedicated to engineering excellence, each of these three individuals has demonstrated a long-term commitment to the growth of the firm, and we are thrilled to welcome them as corporate partners of Smith + Andersen.
Below is a bit more information about our new Partners – their tenure with the firm, areas of specialty, and the value they provide to our clients. Please join us in congratulating Bram, James, and Tony as partners in the ongoing growth of Smith + Andersen.
Image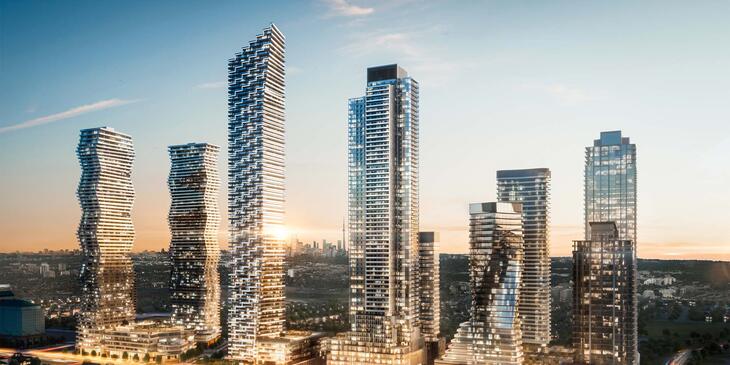 Bram Atlin
B.A.Sc., P.Eng., LEED AP
Mechanical // Toronto
Bram's roots with Smith + Andersen run deep. He worked with the firm as a co-op student while completing his undergraduate degree at the University of Waterloo, and later joined our team full time after he graduated. More than 12 years later, Bram has designed and managed the delivery of countless projects. While he's collaborated on project teams across the country, Bram has led the residential team based out of Toronto, providing innovative solutions on some of the GTA's most impressive high rise developments. His natural leadership skills are unparalleled, and his dedication to the vision of developers and architects alike has yielded as many impressive spaces as lasting relationships.
James Back
B.A.Sc., P.Eng., LEED AP
Electrical // Toronto
James has dedicated his entire career to Smith + Andersen, growing from a co-op student to an admired and trusted leader. Across a span of 13 years, he has managed P3s, championed solutions on design-build teams, and mentored team members on complex, stip sum projects. Impressive office and residential towers, welcoming educational facilities, exciting stadiums – James has worked on it all. Most importantly, James embodies the S+A trademark of fairness and consistency, displaying respect to all team members on every project. His calm leadership instills confidence in others, and his electrical design expertise is unparalleled.
Tony Spina
C.E.T
Mechanical // Toronto
Tony's many accomplishments with Smith + Andersen span a period of more than 20 years, during which time he has been a pivotal leader for our tenant department. Tony's leadership extends beyond the GTA and across Canada, as he has played an instrumental role in the creation of office and retail spaces across the country. Tony truly understands the business of tenant work, and his strong relationships with and respect for interior designers, architects, and developers speak for themselves. Tony consistently provides the respect and assurance that has molded the careers of S+A employees – empowering them to do their best work on every project.