The only constant is change – and that goes double for long-term sustainability strategies. Set yourself up for success with three tips from Senior Associate Cindy MacCormack.
Sustainability today is both dynamic and progressive. Trends, regulatory requirements, climate change considerations, and competitive strategies all change and progress. Developing a project over a long period of time means you need to consider how it will continue to meet such demands. A good sustainability consulting firm will work with clients every day to maintain and evolve their sustainability strategies, address and mitigate climate change impacts, and reduce carbon emissions over time.
Below are three key tips for improving the success of your sustainability strategy as it's carried through the life of the project.
1. Renew And Confirm Priorities (And Then Do It Again, And Again…).
It is important to evolve and raise the ambitions of your sustainability strategy over the life of a project – especially as technology and market advances evolve. These are crucial to maintaining the relevance and effectiveness of the strategy.
Think about:
Fit: Does the action meet the required outcomes for the project?
Importance: Does the action move the needle?
Internal readiness: Are you ready to accept this action?
Internal responsiveness: Does the strategy reflect your corporate values and commitments?
External readiness: What stage are the competition or regulatory bodies at in preparing for or implementing the action?
2. Set (And Stick To) Review Timelines.
Setting specific timelines for a review of the key components in your sustainability strategy keeps sustainability at the forefront of the project – but not all aspects are created equal.
Long-term and wide-reaching elements: These features of the strategy, such as vision statements and overall objectives, look far ahead into the future. As such, the review and update of these items can occur less frequently over the project's life.
Sustainability priorities or focus areas: These are typically more influenced by internal and external priorities and should be reviewed more frequently.
Actions and measures determined on a "building-by-building" basis: These should be considered a living document that will require continuous feedback and will evolve over time.
Image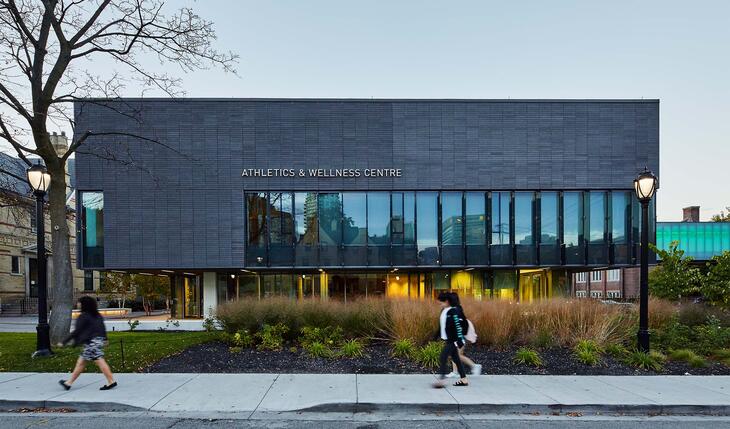 3. Develop A Governance Process.

An approval and governance process is important to keep the strategy moving forward, and gives clarity to the sequence and level of approval. I always recommend to clients that each step be completed sequentially to enact an effective strategy. An example of a simplified governance structure is:
Executive approval of the vision for development.
Senior leadership approval of the technical priorities for development.
Project management team approval of the project-specific work plan.
Structure For Long-Term Success.
It's clear to us that teams who have defined priorities, and a clear review structure and governance process, are more successful at achieving their sustainability objectives. They are also better placed to pivot and integrate trends and regulations as they change and progress. The discourse in the wellness, energy, carbon reduction, and accreditation spheres will continue to evolve, and a well-planned and regularly reviewed strategy allows clients to confidently balance these considerations with the demands and goals of long-term projects.
Cindy MacCormack is a LEED Accredited Professional who brings over 20 years of experience successfully managing projects and supporting teams with LEED certification, sustainable design, and energy efficient solutions across a variety of building types.