Voting is now open for the 2018 Mississauga Urban Design People's Choice Awards – a contest that recognizes functional and engaging building design in urban communities – and the Meadowvale Community Centre and Library is among the impressive list of 2018
This LEED Silver Certified facility is a community centre, a library, and a recreation complex in one highly sustainable building. The design team was driven to create a versatile centre that would engage every member of the community while also incorporating sustainable building practices. Smith + Andersen's mechanical, electrical, and lighting consultants incorporated several LEED initiatives into the building, including a rain water cistern, low flow plumbing fixtures, and a staged heat recovery system that supports pool area dehumidification. A building automation system reduces energy consumption by monitoring occupancy and operating trends, and automatically adjusts the lighting, heating, and ventilation levels to meet the changing needs of each space. A high-efficiency condensing boiler plant, fluorescent and LED lighting, and heat recovery systems work together to further reduce the electrical load throughout the 85,000 square foot facility.
Image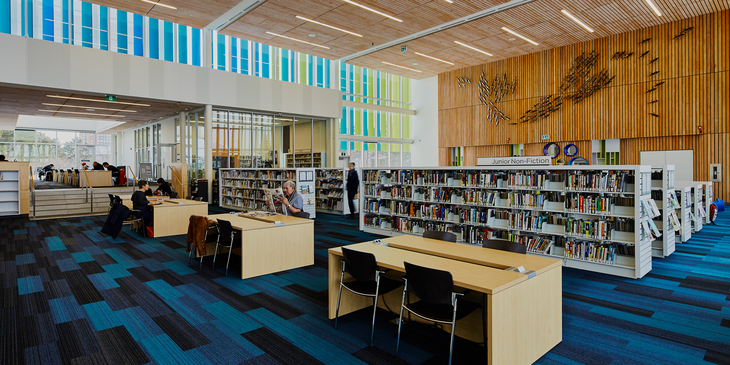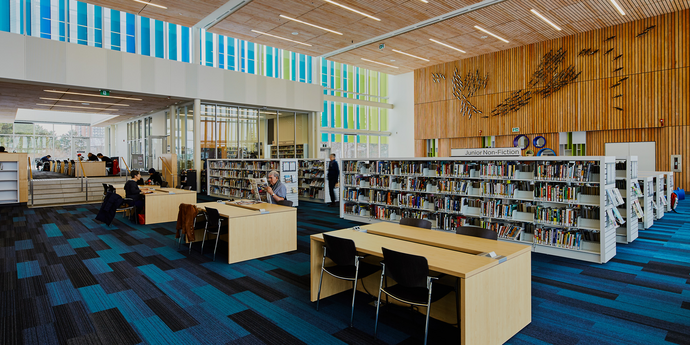 Congratulations to the design team for creating such an inspiring facility – it was an honour to be involved in this project. You can cast your "People's Choice" vote for Meadowvale Community Centre and Library here. Voting closes on August 24, 2018.