In October, the Aaniin Community Centre won the Building of Significance Award at the 2021 Markham Urban Design Excellence Awards.
These awards recognize projects that make "significant contributions to our public realm and urban form", says Mayor Frank Scarpitti. The community centre impressed with its thoughtful integration into the community as well as its response to local context.
Image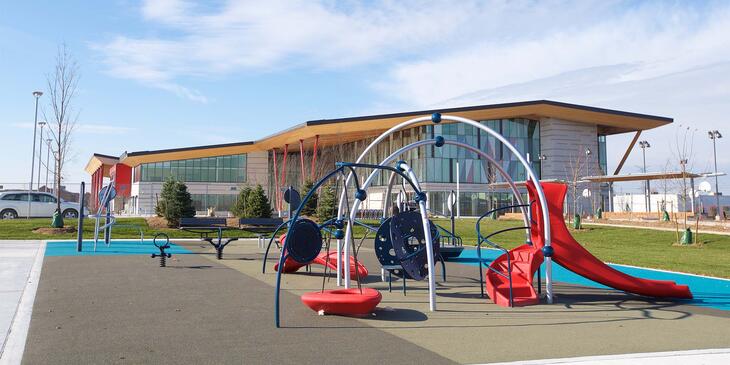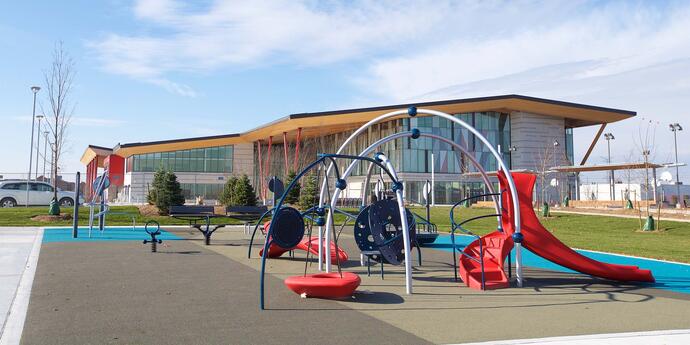 More than a year was spent collaborating with the community to design a facility that effectively reflects and caters to inclusive, welcoming spaces. The name, Aaniin, was chosen to honour Indigenous heritage and the ideals of Truth and Reconciliation, and the overarching goal of the community centre was to create a feeling of 'home' for surrounding residents.
The Aaniin Community Centre is composed of 125,000 square feet, with as much diversity in its facilities as there is in the City's demographic. It features typical community centre areas like a library and an aquatic centre, but also incorporates new and innovative spaces. From the creation studios and teaching kitchen to a sensory room geared toward individuals with special needs, Aaniin truly embraces the future of community space.
Despite the scale of the project, the project team paid close attention to detail, maximizing the use of natural light wherever possible and balancing variety and consistency in both the centre's architectural elements and the overall design.
Smith + Andersen provided mechanical engineering services for the project, with Footprint engaged as the energy modelling consultant. Aaniin required a range of ventilation solutions to address the specific needs of different environments, and the mechanical systems are designed to work together as effectively as possible. In the aquatic centre, dehumidification ventilation with heat recovery is utilized for the pool, and the change room's ventilation system has air heat recovery with make-up heat provided by the building's central heating boiler. Heat recovery systems are also part of the centre's drainage infrastructure, with shower drains equipped to pre-heat the domestic hot water system and a pool drain heat recovery system that pre-heats the incoming pool water.
"The City of Markham extends our sincere appreciation to design leaders that are putting Markham on the map. Congratulations to award recipients and all nominees for submitting their projects for consideration" – Mayor of Markham Frank Scarpitti
You can read more about this project and other recipients of the Markham Urban Design Awards here.