When a project is part of Canada's COVID-19 response, it needs to happen FAST.
It's been a busy start to 2021, with Smith + Andersen involved in a number of such projects nationwide, supporting increased provincial healthcare capacity and assisting local health services in the fight against COVID-19. We're proud to leverage our extensive healthcare project experience, understanding of relevant codes and standards, and skilled national teams, to deliver fast action on these essential projects.
Reliable Specialists for Temporary Construction
With our healthcare system at (and beyond) capacity due to COVID-19, hospitals across the country are utilizing temporary facilities and repurposing existing spaces to increase their resilience. Mechanical and electrical building systems for such facilities need to support a fast and functional layout while also meeting strict healthcare ventilation standards and accommodating specialized medical equipment.
To increase acute medical capacity, two Mobile Health Units (MHUs) were supplied and constructed by Weatherhaven in March and April of this year – a 22,475 square foot, 84-bed unit at Sunnybrook Health Sciences Centre in Toronto, and a 17,000 square foot, 80-bed unit adjacent to Hamilton General Hospital. Both facilities feature self-contained patient care pods, reception areas, nursing stations, anterooms, storage space, IT and janitorial areas, and connecting corridors.
Under an emergency order by the Ontario Government, an Engineer of Record was required to review the design and installation of the facilities, and work with the Chief Building Official to determine the temporary facilities were appropriate for their intended use.
"A quick response was needed to make sure the units were up and running, and compliant with provincial standards, as soon as possible," says Smith + Andersen Principal Kurt Monteiro, who led Smith + Andersen's team on the project. "Smith + Andersen has been Engineer of Record for numerous healthcare facilities across Canada, and we leveraged this experience to provide guidance on essential mechanical engineering and electrical engineering design review, code and standards compliance review, and general site review for these mobile units." The MHUs on both sites began admitting patients in March.
A Positive Approach To Creating Negative Pressure Rooms
Earlier this year, Michael Garron Hospital converted a number of Resuscitation Area bays in their Toronto Emergency Department into negative pressure rooms. These rooms, which are used to isolate patients with potential airborne infectious illnesses, have been in high demand during the COVID-19 pandemic. The Emergency Department at Michael Garron – one of the busiest in Ontario, seeing an average of 225 patients per day – had to remain fully operational during the proposed renovations.
A Whole New Lease On Existing Spaces
At times over the past year, the real estate available to house critical, COVID-19 related operations or quick responses has not aligned with the actual need. An existing warehouse or storage facility may not have the temperature-controlled rooms required, or the ventilation may not be up to standard for the intended purpose. This requires review and often redesign of the mechanical and electrical building systems, as facilities that will address medical needs or are part of the medical supply chain have very specific design requirements.
In British Columbia, our Vancouver team worked with the BC Centre for Disease Control (BCCDC) and British Columbia Provincial Health Services Authority (PHSA) in the conversion of an existing facility into a temperature-controlled building suited to accommodate the sensitive COVID-19 supply chain. "The client required a fast turn-around and had very specific mechanical and electrical requirements to design for," says Smith + Andersen Associate and project lead Chris Drohomirecki. "We updated large-scale mechanical and electrical systems to support the functionality and monitoring that the BCCDC required. Additionally, we reconfigured emergency power systems and security systems, to support the 24/7 nature of the facility."
Meanwhile, in Alberta, Smith + Andersen worked with Northern RNA on an interior fit-out to turn a former oil and gas lab into a facility that will assist in the supply chain for COVID-19 vaccines, among other treatments. "The entire fit-out was completed in just 60 days – an incredibly tight time frame, but the Calgary team applied our extensive knowledge of laboratory design to implement HVAC upgrades that would accommodate the conversion," says Smith + Andersen Principal Andrew Caller.
Smith + Andersen was prime consultant for the project, and provided mechanical engineering, electrical engineering and intelligent integration, designing pressurization controls, a HEPA-filtered exhaust system, and redundancy systems for the new negative pressure rooms. "Our role on this project really shows the depth of our national healthcare project experience. We were carrying out complex clinical renovations in a busy emergency department on a very compressed timeframe," Kurt says. The hospital began using the rooms last month, just eight months after the design began.
Image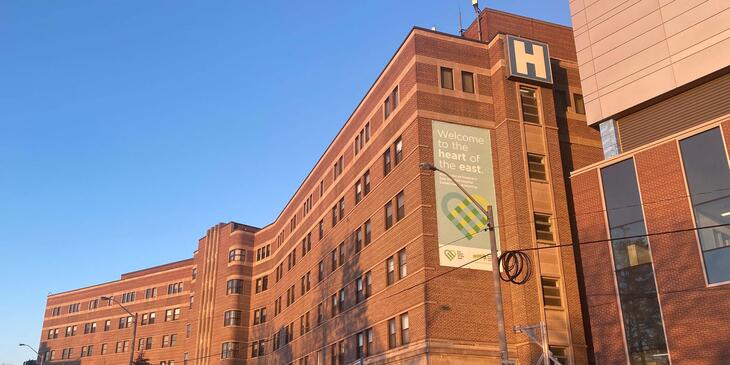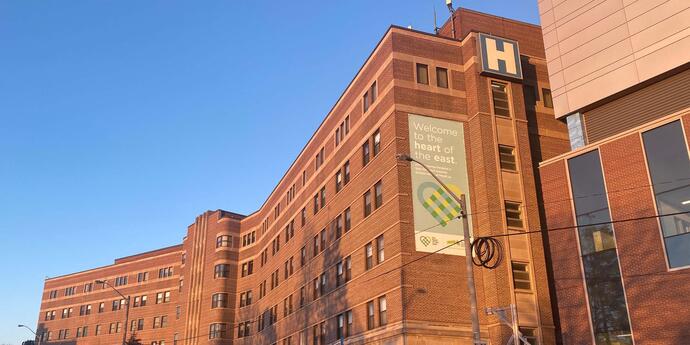 Smith + Andersen is proud to have contributed to these and other similar projects, all part of nationwide efforts to respond to the COVID-19 pandemic. For more information, reach out to any of the leaders you see below.