Airon Systems hosted a full-day seminar today entitled Leveraging IT in Intelligent Buildings: How IoE is Re-shaping Building Design.
This sold-out event was held at the Cisco Global Innovation Centre in downtown Toronto, and featured industry leaders in the fields of corporate real estate, building management, and smart connected systems, including:

Debbie Baxter (Vice President, Deloitte Real Estate)
Langdon Baker (Principal, Smith + Andersen)
Jennifer Sicilia (Vice President & General Manager, Rycom Corporation)
Mark Roush (Education and Marketing Consultant, Experience Light LLC)
David Hansler (Operations Manager, 20 VIC Management Inc.)
William R. MacGowan (Director of Smart Connected Real Estate, Cisco Systems)

Langdon Baker - Smith + Andersen Principal and the leader of our Intelligent Integrated Systems group – presented alongside David Hansler (of 20 VIC Management) on the topic of design, implementation, and operations. Drawing from their recent experience working together on the One Queen East base building upgrade projects in Toronto, Langdon and David emphasized the importance of collaboration when establishing a base building network and upgrading building technology systems The two explored the processes, challenges, and benefits associated with increasing the intelligence of an existing building, particularly through the framework of seeing IT as a required, enabling base building service.
Langdon emphasized that, over the last few years, the conversation has shifted from system connectivity to analytics and operations. Improved interface design – with automation which empowers users to interact with buildings in the most effective way – is the focus of the next wave of building intelligence. Now, more than ever, teams must establish the desired outcomes at the beginning. Through more effective prioritization, development, and testing processes, teams will be able to achieve truly intelligent integration, using data in a more meaningful way.
Image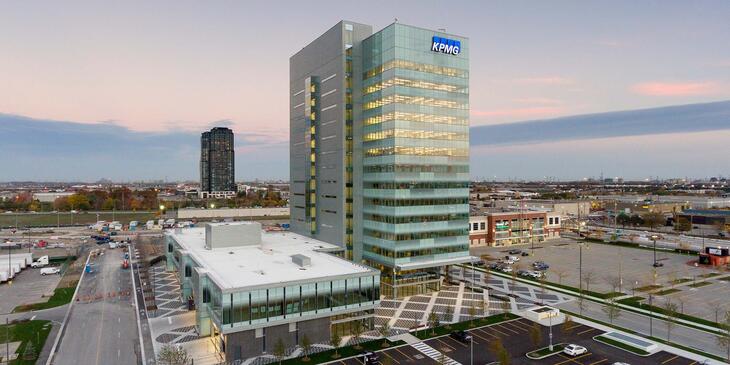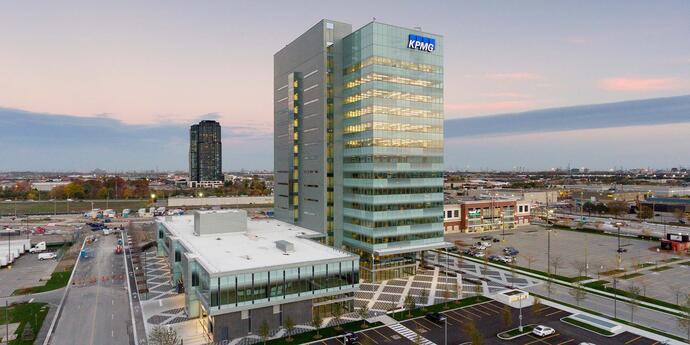 About the Intelligent Integrated Systems Group

The Smith + Andersen Intelligent Integrated Systems (IIS) group focuses on improving operational and energy efficiencies through common telecommunications infrastructure. Existing buildings typically have multiple stand-alone systems, where technologies such as building automation, lighting control, access control, and video surveillance are often not connected. This is truly a lost opportunity, as such technology silos can have a negative financial impact. By connecting these systems, we are not only providing clients with a previously untapped wealth of data, but also optimizing (and even automating) user comfort and control. This convergence of systems must be managed through an overall plan, and that's where the Smith + Andersen IIS team provides the greatest value. Our team applies design expertise which helps clients navigate the variety of integration approaches that are currently on the market – empowering clients to be fiscally responsible, efficient, and to, ultimately, get the most out of their building.
Our step-by-step approach can be used to define a relative measure of building intelligence, taking into account the following attributes (while always keeping in mind the desired outcomes for the end user):

Functionality definitions
Interconnectivity
Integration
Information collection
Analytics
Optimization

For more information on our Intelligent Integrated Systems group, please contact Langdon Baker.