Data centres are complex systems with many mechanical, electrical, and control components.
Smith + Andersen has developed unique expertise in the design, construction, verification and commissioning of a wide range of high tech facilities such as data centers, communication equipment rooms, trading floors and call centers. Our engineering teams from the different disciplines work together to produce a fully coordinated and secure design to meet our clients' requirements and budget.
S+A addresses key mechanical issues such as the level of system redundancy required, maintenance and operating items, energy and operating costs as well as addressing the conflicting requirements between the operating personnel and their equipment.
Our Electrical division has expertise in the design of electrical back-up and support systems such as Uninterruptible Power Supply (UPS) systems and Emergency Power Generation Systems (EPGS). S+A Electrical provides the client with the guidance and experience needed to optimize backup and support levels that comply with our client's budget. Our communications cabling design team is staffed with RCDDs and has years of experience addressing the cabling requirements of data centres of all sizes.
Smith + Andersen has the background and expertise to provide commissioning and verification services for both mechanical and electrical systems. A detailed review of the system operation, and verification that all systems are functioning as designed, is essential to reducing downtime on critical systems as a result of errors and omissions.
Image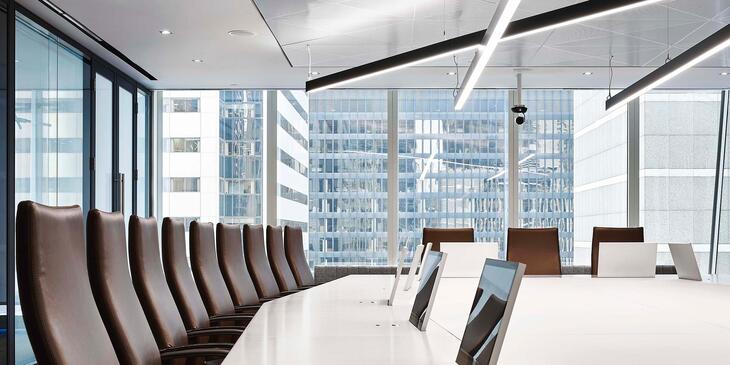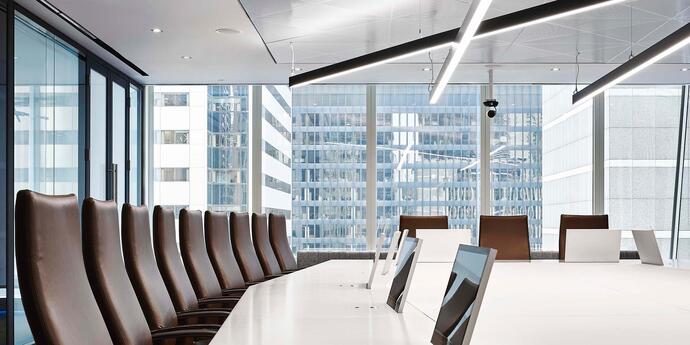 Q&A with Smith + Andersen team members
"Reliability" vs "Robustness" —Why is there a difference?
Brad: Ensuring mechanical systems are as flexible as possible helps reduce costs of future changes – also known as "Churn." At the same time, a balance is required in that the systems must function suitably for the occupants' current needs. Variable Air Volume (VAV) systems are still a common choice for many building owners and operators; however, the industry is beginning to accept new mechanical systems like Hybrid VAV, underfloor air distribution (UFAD) and chilled beam systems. It is crucial to discuss the right combination at the early stages of design so performance and flexibility can be optimized while maximizing rentable area.
A chilled beam system is an interesting system example for tenants, as there can be challenges applying the system to perimeter zones. S+A recently designed a hybrid system utilizing chilled beams on the interior zones, where loads are more constant, and non-condensing Fan Coil Units (FCU) on the exterior to meet variable demands. The FCU's are also non-condensing and have variable flow characteristics that take advantage of the energy savings from any off-peak times of the day. Tenant improvements, should they be needed, would be similar in scope to a fan powered VAV application, which is fairly standard in the industry.
The hybrid system provides a more effective and energy-efficient system where heating and cooling loads are greatest, while still maintaining the optimal flexibility on the interior floor plates where ductwork and diffusers are most often relocated. It has proven to be quite a cost-effective base building solution.
Having the flexibility to move office walls or change from open workstations to closed offices is commonplace in today's modern, fast-paced work environment. Our design focus at S+A embraces this fact. We understand that what is sufficient today may not suit the needs of tomorrow. That's why we add flexibility to the design by, for example, ensuring that sprinklers are not lined up with window mullions – the typical location for a wall or partition to be built or installed. Taking the time during design to plan a smart sprinkler grid can minimize the cost of relocating sprinklers if there are future changes to the floor plan. At the same time, while the key to the design is to have a system that is flexible enough to allow for these changes, cost considerations must be balanced with that flexibility. So while the most flexible approach may be to have a control zone for every office – the more zones, the easier the HVAC system can be modified with future wall changes – control zones in every space is cost prohibitive. That's why we pay careful attention to both the layouts and the project budget to provide the most flexible system that will reduce the amount of mechanical changes required for minor wall movements.
Of course, the aesthetics of the environment plays a large role in our designs. The goal of any mechanical system is to be as "hidden" as possible, and systems should respond to the changing loads without input, while not limiting the interior design. We see ourselves as a partner in this respect, and work with the interior designer to help achieve their vision for the space.

What are some emerging trends in the data centre business?
Brad: Clients are increasingly looking for more energy-efficient systems. This means data centers will need to operate at higher operating temperatures while using less fan power, and feature UPS system configurations with greater efficiency than what has been traditionally used. This dovetails nicely with the "robust" system approach, which means that the client operating environment must be of a type that does not demand high reliability. We are also seeing more manufacturers offering "modular" solutions, not only for data centre components, but also for entire data centres. "Pods" can be ordered and dropped in place, complete with their own internal cooling and power support systems. Also, ever-increasing power densities are becoming more common. A growing number of suppliers are being pushed towards liquid-cooled processors and rack design, an approach that, again, lends itself more towards robust designs than highly reliable system designs.

Describe a design team that delivers the most successful mission critical projects.
Stephen: Each member is multi-disciplined and willing to openly challenge design decisions. This includes both the ownership group and the design group. Each project's unique business model drives the design, so right from the start we need a clear understanding of a) the objectives and b) the operational nuances of the ownership group. Then we build a framework that supports these two critical factors. Although I look after the mechanical design, for mission critical projects I also anticipate the electrical single line diagram and equipment redundancies, and create a mechanical solution that matches. David collaborates in much the same way: he understands that the mechanical aspect also supports his electrical scope. It's this consistent teamwork from start to finish—and not just the final coordination at the end—that adds so much to the project's success. To be clear, if a multi-disciplined approach is not followed, then operational risks are not reduced. We also challenge design decisions, or approaches new clients typically include, during our design sessions. Invariably, this leads to more informed discussions and the uncovering and correcting of hidden operational risks. Our aim is to provide constant improvement to the design.

Is there anything that distinguishes mission critical projects from your other market sectors?
Stephen : In addition to our new build work, we are often involved in solving issues for existing facilities that cannot afford downtime. That's just the nature of this environment. With mission critical work, we are more closely involved with the facility owners than many of our other projects. This provides us with the most direct—and most positive—feedback from owners. It inspires us even more when we hear how our robust, simple solutions solved their existing operational issues or new build challenges. And it results in the creation of expanding opportunities within the mission critical community.