With 3D Scanning, we're able to create an accurate representation of existing building conditions that benefits the entire project team.
The 60,540 square foot MetroCentre is located at the heart of Toronto's entertainment district. The retail concourse is connected to PATH, the city's 30 km network of underground pedestrian tunnels and walkways, and is just one stop (or five blocks) away from Canada's largest transportation hub, Union Station.
Image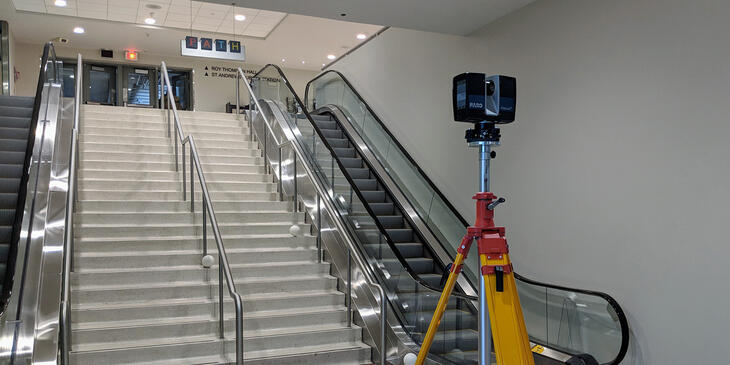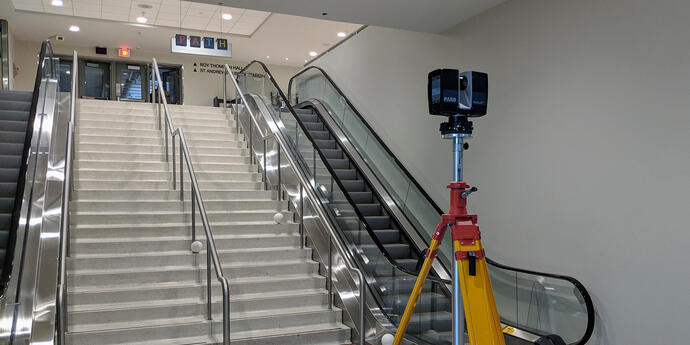 Large-scale redevelopments, particularly older buildings with many tenant spaces, can be impacted by a lack of available, accurate as-built plans. Over the course of decades, landlords can serve a revolving door of retail tenants in these legacy buildings, impacting the accuracy of tenant outline drawing (TOD) packages, and creating uncertainty around the true scope of work when preparing for redevelopment. Initially built in 1991, the MetroCentre concourse lacked up-to-date as-built plans and TOD packages. This proved challenging for Oxford Properties, which sought to minimize site disruption, as well as change orders due to the inaccurate representation of existing conditions. Smith + Andersen's Building Assessment and Improvement Group was engaged to provide 3D scanning services to solve this issue.Leveraging 3D scanning, Smith + Andersen builds a digital re-creation of entire buildings, rooms, and specific equipment. The 3D model is viewed in software such as Autodesk Recap to verify measurements, or converted into CAD/Revit models for sharing with the owner groups and design team members.
By 3D scanning the entire retail area (including tenant spaces) and parking garage levels, we captured a complete, accurate measurement of the MetroCentre for Oxford Properties' redevelopment. The complete scans and resultant 3D models allowed the entire project team to begin the design phase at the same starting point, as each team member—owner, architectural, and engineering—had access to the accurate, as-built plans of the MetroCentre. By clarifying existing building conditions, the 3D models minimized site disruption, reduced the number of onsite visits required by the design team, and reduced the number of change orders due to unforeseen conditions to as low as one per cent. This could result in long-term cost savings for the client. Additionally, the 3D scans can be incorporated alongside the MetroCentre's TOD packages for new tenant occupants. Going forward, this will mitigate risk for both the owner and tenant