After three years of construction, the highly-anticipated, $375.5 million Royal Alberta Museum officially opened its doors to the public on October 3, 2018.
The 419,000 square-foot museum is touted as Western Canada's largest. The facility features 82,000 square feet of exhibition space, including:

Extensive galleries that illustrate the story of Alberta's heritage
A feature gallery for temporary exhibitions visiting from other parts of the country and around the world
An interactive children's gallery
A live insect room
The project team for the museum included Smith + Andersen as the mechanical and electrical consultant on the exhibition fit-out. Our team worked in parallel with the architect to transform the interior into an impressive and contemporary exhibition space devoted to human and natural history.
Image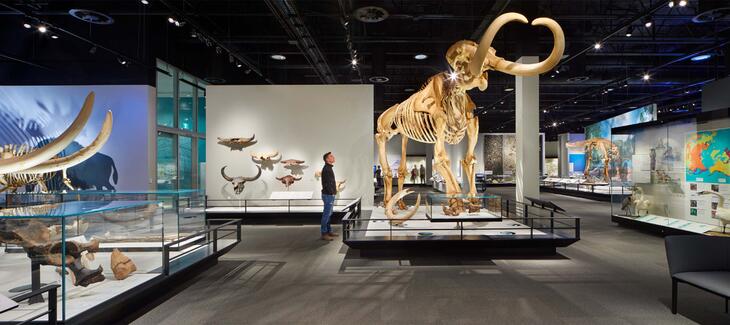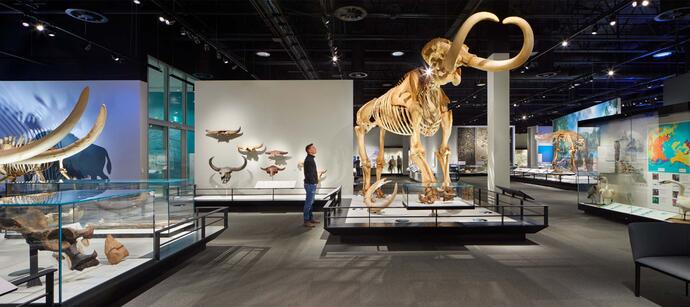 By working closely with all specialty consultants for lighting, communications and audio-visual design, Smith + Andersen served as the backbone for coordinating the intricacies of everything related to power for the exhibitions. Due to our vast experience in those disciplines, we were able to effectively manage the project to make the goals of all stakeholders successful. Our team additionally provided power for several aquariums; life safety devices for animals, and coordinated all changes with the base building for life safety systems.
Mechanically, Smith + Andersen worked with the exhibit installation team to provide the necessary mechanical services, bringing several specialty and interactive exhibits to life throughout the facility. Some of the spaces requiring high environmental standards were specialty tanks housing live sturgeon and turtles; a display where tiny droplets of water are crystallized in real time; and a nursery where exotic bugs are bred and hatched. Our team worked in unison with the contractors to find elegant solutions for these functional spaces.